 Tips for #belajardarirumah without being Complicated!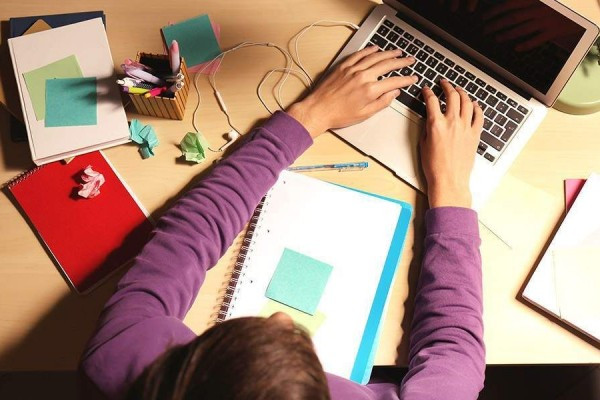 All the students in Indonesia are facing an unfortunate situation, the Coronavirus outbreak. All the related parties with this plague is asked to #belajardarirumah. From high school and university implement online studying. Various kinds of applications to teach are used as a platform to give tasks for the students. This happens to stop the spreading of Covid-19 and reduce the case's increase. so, every social activity is limited for a while. Online studying is sometimes less supportive for students. But, don't worry because we will give you tips to make your learning activities situation keep fun and exciting.
1. Preparing Comfortable Place to Learn
By having a comfortable place, you will get more focus to study. You need to arrange the place you want to study and make sure it uses a table and chair so your body is not getting exhausted quickly.
2. Preparing the Tools for Studying
Before you start studying at home, you must prepare your learning tools. It could ease you to finish the task given from your teacher or lecturer.
3. Preparing The Snacks
Studying must be exhausting for your body and mind. Studying doesn't need much moving but thinking will drain your energy. To keep your spirit and concentration, you need to provide snacks. You can provide Krip Krip from Dua Kelinci to accompany your learning activity at home.
This chips snack is made from selected high-quality corn and processed with sophisticated technology. This chips is also combined with various kinds of flavours so it produces the delicious, crunchy, and savory taste. There are various flavours such as Barbeque, Roasted Corn, Nacho Cheese, Spicy Barbeque, Multigrain Original, and Multigrain Sweet Chilli. You can find the taste that you think suitable to accompany your learning study.
It's interesting, right? Some tips above will be really helpful during #belajardirumah. So, don't skip this snack that could help you increase concentration in studying. Come on! Prepare Krip Krip from Dua Kelinci at home to face Covid-19.