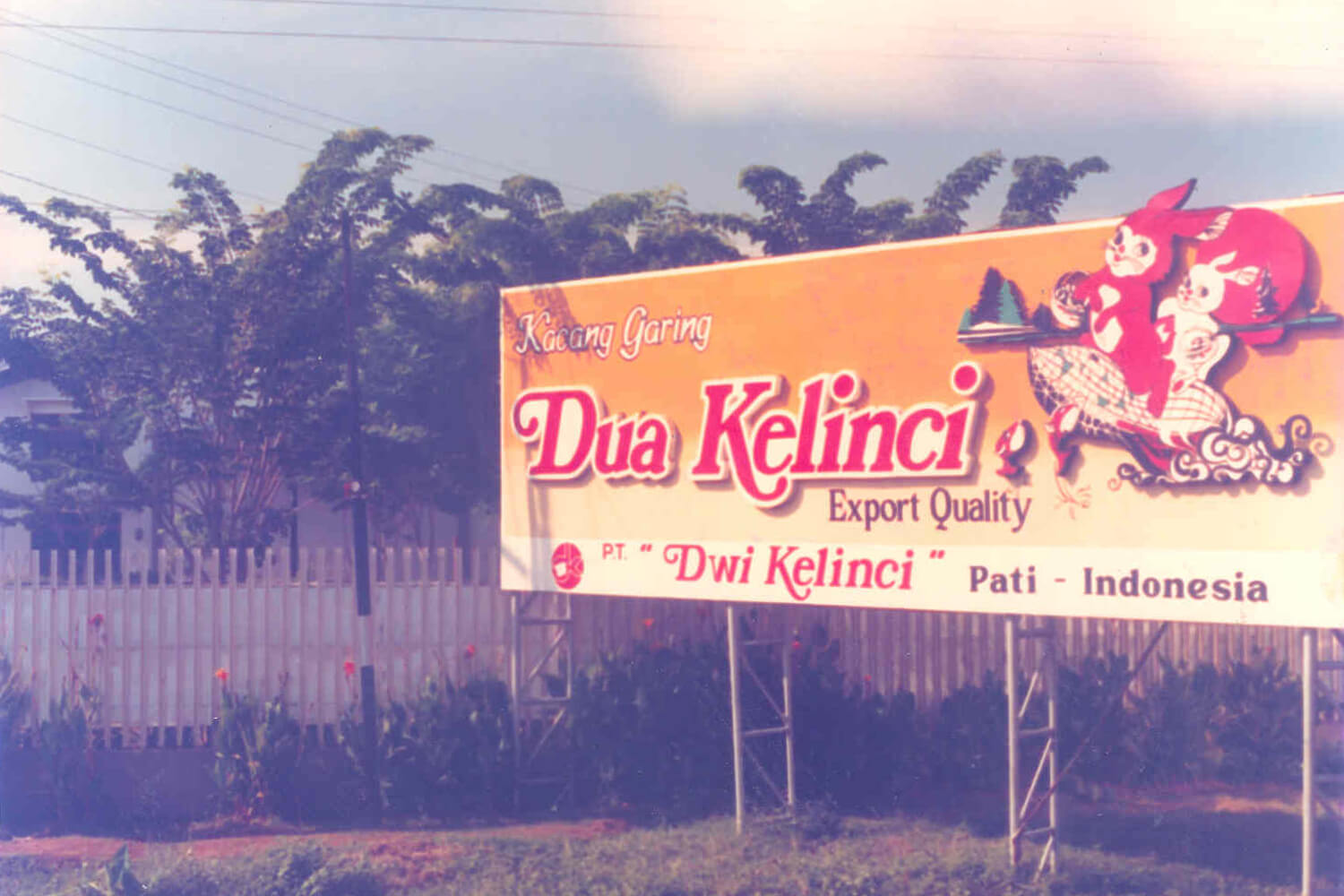 History
Ho Sie Ak and Law Bie Giok initially started what will become the brand of Dua Kelinci by re-packing peanuts that were originally bought directly from the farmer. In 1972 they started to use their trademark, "Sari Gurih" for peanut products and with the legendary Dua Kelinci logo until they get to be as well-known as today. Sari Gurih was growing rapidly and in 1982, the name of their trademark was changed to be Dua Kelinci and continued in 1985 where their company has been listed as PT. Dua Kelinci by the children of the founder, Mr. Ali Arifin and Mr. Hadi Sutiono.
The Philosophy of Dua Kelinci
The success story of Dua Kelinci will always be connected with the two brothers, Mr. Ali Arifin and Mr. Hadi Sutiono. These siblings then began to learn about management and marketing. They then turned Dua Kelinci from re-packing to processing the peanut and focused themselves to become the famous peanut manufacturer in Indonesia which is from Pati, Central Java. By the time goes, PT. Dua Kelinci has grown and become more innovative. The new products have been developed including various flavoured peanuts, layered peanuts, and snack and beverage products that we could enjoy until now.
Marketing
High performance and innovative management are the main assets that also become the focus of PT Dua Kelinci. We always do our best to keep our status as a world-class brand and always strengthen our local and global network. PT Dua Kelinci exports high-quality Indonesian products through our broad global network. Our market is covering the whole of Asia, Australia, Africa, the Middle East, Europe, and North America.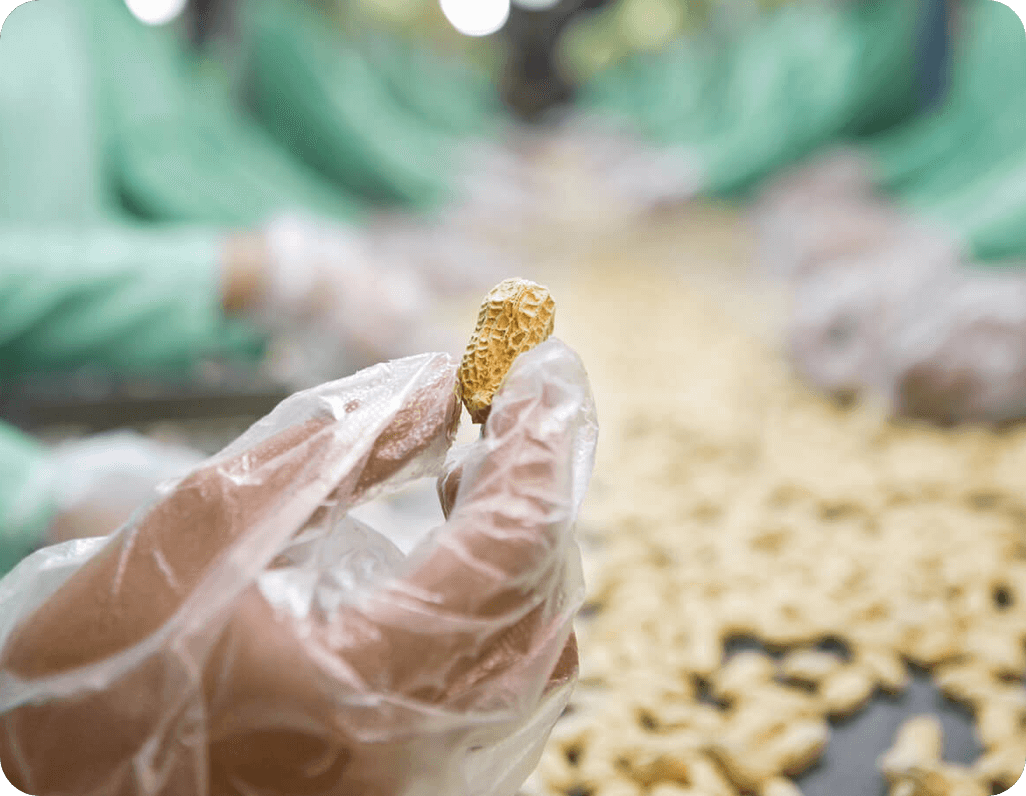 Quality Assurance
All of Dua Kelinci Products are produced with the highest standard. The production is supervised and monitored by our Quality Control and Quality Assurance, which implement the strictest standard in every phase, from procurement of raw material to the distribution of the finished goods. Dua Kelinci holds the HACCP and Good Manufacturing Practices certification, Quality Management System ISO 9001: 2015 certification, and food safety system certification ISO 22000: 2018, FSSC 22000 version 5.1 certification (wafer products, roasted groundnuts, Tortilla Chips, Usagi Ball, Shrimp Chips), Halal certification and implement the ISO 50001 energy management system.
Process Technology
PT Dua Kelinci has sophisticated facilities such as Microbiology and Food Chemistry Laboratory, Sensory Food Testing, and Wastewater Treatment Plant. The laboratory has international certification and is organized by food technology experts and experienced microbiologists.