 #belajardarirumah? This is Thing You Need to Prepare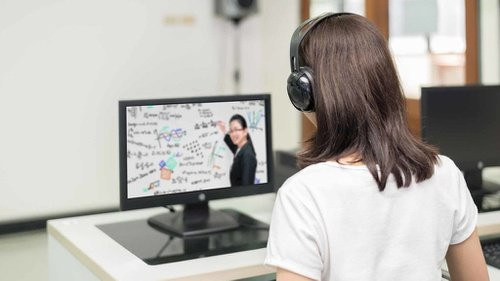 Now, the world is facing a plague that causes all the activities we do in public areas or in open spaces must be stopped for a while. The Coronavirus or COVID-19 makes all the activities in the world weaker. A lot of countries decide to stop all the activities for a while such as working, praying, and studying at home. There are a lot of public spaces closed so are the office workers. Some of them are still working in the office and some are working from home. the college student and high schooler are no exception. the study activity must be replaced with online study that we know as #belajardarirumah.
Indonesia is one of the countries that closes off all the grades of education nationally from the pre-primary school to high school. This causes teaching and learning activities must be moved to online teaching and learning. even the schools are postponed, the learning activity cannot be stopped. online learning activities is a great challenge that must be faced by the students or the teacher even the parents that is fully participating in watching the kids when they have to #belajardarirumah.
With online learning, there must be a boredom that will be felt by your children since the activity is quite different from the learning activity in general that they get from school. so you can do some things that have to prepare to increase the children's productivity while studying at home to fight the spread of COVID-19. Absolutely when the children feel bored, they need the perfect snacks to accompany their learning activities at home and its Krip Krip from Dua Kelinci.
What things need to prepare? Studying at the right time is one of things that needs to be prepared so you can increase your productivity when you are studying. besides that, you need to have your own space to study. This has a purpose to make you comfortable when studying and don't forget to clean that place. you also need to eat regularly so your stamina is not dropping. Making a learning schedule is also a thing that needs to be prepared so you can arrange your daily activity.
The last but not the least is preparing a healthy snack that could make you excited to study at home so it will become fun and exciting. Snacks from Dua Kelinci such as Tortilla Chips and Multigrain with various kinds of flavour that you could enjoy. Absolutely your learning activities will be more exciting with Krip Krip that accompanies you #belajardarirumah. I promise that you will feel so lonely without Krip Krip from Dua Kelinci. So? always prepare Krip Krip as your study buddy folks!